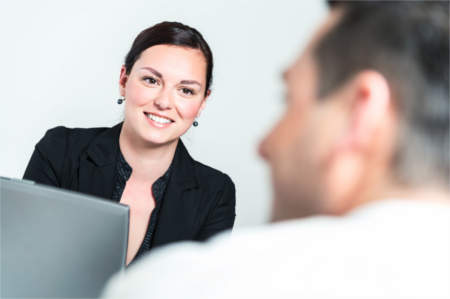 No matter how much your current clients love you, if you're not including digital marketing services in your marketing plan, your professional practice will not reach its potential.
There are only so many hours in a day, and a solo attorney or the owner of a small firm doesn't have the resources — or complications — of a large staff with a dedicated marketing department.
You probably do pretty well with word-of-mouth referrals, but a steady stream of prospects becoming clients would give you less of the stress of feast-or-famine that keeps you awake at night and less temptation to take on clients that are wrong for you, just to keep the cash flowing.
What you need is —
To attract more clients
To select the right kind of clients
To connect with clients and prospects for long and fruitful relationships
Attract, Select, Connect
Marketing is about building lasting relationships with clients and prospects so that they know, like, and trust you — and turn to you for the invaluable services you offer.
Digital marketing services allow you to spend less time and money on your marketing while bringing in more clients, specifically selected for the kind of work you do best and that you love to do. Here's how:
A Professional Website Attracts
A recent survey found that 76 percent of respondents check out online resources before hiring an attorney.
An attractive, up-to-date website with good design and the right color and images speaks to web visitors in the crucial first five seconds, telling more about you and your professionalism than you could explain.
A strong search-engine strategy will bring those visitors from the 6 billion web searches that happen every day.
A smart social media outreach will make your content easy to share and make it easy for your loyal clients to refer your work.
Find out more about how your professional website can attract more clients.
Professional Web Content Selects
You're not a commodity, someone with services to be purchased based on price alone. Maybe you specialize in personal injury, but even within that sphere, would you prefer to work with auto accidents? Commercial liability? Work-related injuries? The information you include on your site can help you engage the kinds of clients who fit the pattern of your best work.
Narrowing the scope of your appeal will, counterintuitively, increase the number of your clients. Because they want to know that their attorney knows their problems, is accustomed to working with their kind of case. The articles, white papers, case studies, and blog posts you put on your site emphasize your connection with them and their problem.
At the same time, writing effectively for the web — a blinking, buzzing, flashing distraction machine — has its own set of requirements. And trust me, it's not the same kind of writing they taught you in law school.
People are looking for answers to specific questions, but they don't care about the references that make a document of 20,000 words a "brief." Web readers want to be able to skim through subheads and short paragraphs and bullet points to know if they can get what they came for.
Great web copy is more than information. It tells your story, and it tells the story of your prospective client, triumphing over the trouble that you best solve, giving the hope and confidence that you are the right professional for the work.
Find out more about how professional web copy selects your ideal clients.
A Professional Newsletter Connects
When a client finds your professional website and understands by your web copy that you are a good fit, a logical next step is to open the door to further communication.
Your professional newsletter enables you to build a long-term relationship with both clients and prospects. It helps you shepherd them through the process of deciding whether they need your services and then which attorney to engage.
You offer high-value and high-stakes services. You're not a gizmo that can be thrown away if it doesn't work. Their lives and livelihoods depend on your skill and commitment. That's a decision that takes time.
It may be days or months after visiting your site that your prospect makes a final choice. Your newsletter leads them through the decision and keeps you top-of-mind when they're ready to engage your services.
Find out more about how your professional newsletter connects.
Your Digital Marketing Services Plan
Whether working as a solo or small-firm attorney is your long-term goal or a phase in your professional growth, a unified strategy using digital marketing services will give you more control over your client list and your work schedule and will help overcome the cash flow problems so many in your situation suffer. I'd like to help you build that plan.
Contact me to set up a time to explore the possibilities.