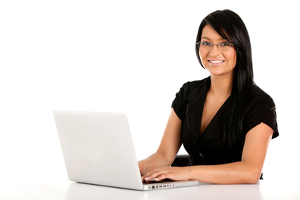 Imagine having a kiosk where people can go to find out more about you what you do.
All day, all night, all year round, it's there, serving up your information. Telling them who you are and how good you are at your profession. From the comfort of their own home, they can easily share information about you with their friends and colleagues. And with a click of a button, they can contact you for more information or a consultation.
That's your professional website.
Here's how we create a site that does all that:
Strategic Planning
We start with a clear idea of —
Your professional goals
Your ideal client
What specifically you want your website to do for you
Knowing your professional and website goals will help us laser-focus the functions of the site.
Knowing your ideal client will shape the design and language of the site.
With those two bits of strategic information, we can shape the site to guide your web visitors thought process through the phases of deciding whether to buy professional services and from whom.
Information Architecture
A well-organized website is so easy to navigate that it looks like no big deal to set it up.
In fact, it's one of the most difficult and intellectually demanding aspects of site design.
The temptation is to throw something up there, just to get it done, because the technical aspects of setting up a website are so obviously challenging. But visitors lost because of a badly organized website rarely come back, and the process of rethinking and reorganizing is even more time-consuming and challenging than getting it right the first time.
We'll think through your visitors' experience of your site in terms as if they're on a journey (which they are) and will develop categories of information that both attract search engine traffic and engage site visitors when they arrive.
Keyword Research
Most web searchers go to one of the top five destinations on the search engine results page.
I research the words that people use when they search Google for information about your field of expertise. From a list of hundreds of possibilities, I narrow them down to a strategic handful — aiming for highest traffic with manageable competition.
With good content, well optimized to communicate with the search engines, your site builds authority, so that  you can take on higher and higher competition.
Web Design
I use the powerful, popular, easily customizable WordPress web platform. To that I add the prestigious Genesis framework from StudioPress. Genesis offers clean code for stability and reliability and long-term growth.
I install core maintenance and security plugins to create regular backups, repel spam, protect against hack attacks, and other "behind the scenes" ways to make your site easier to maintain and manage.
Professional website prices tend to run from $1,000 to $3,000.
This is a general ballpark figure. If you want just a basic WordPress installation so that you can do the rest yourself or to update your site's design or function, the price will depend on the work.
The way I handle it is that we talk about the project in depth, and then I give you a specific bid detailing the work.
Although I want you to get your website working for you as soon as possible, I understand that this is a big decision. Every project is tailored to your unique needs. I don't pressure you into a decision you're not comfortable with, and I make sure I've answered all your questions.
I also offer a full money-back guarantee up to 30 days after the project is complete. If you're not happy with the outcome for any reason, we put everything back the way it was and part as friends.
If you want more information, try my free website review. It's a painless way to find out if you'd like to work with me over the long term.