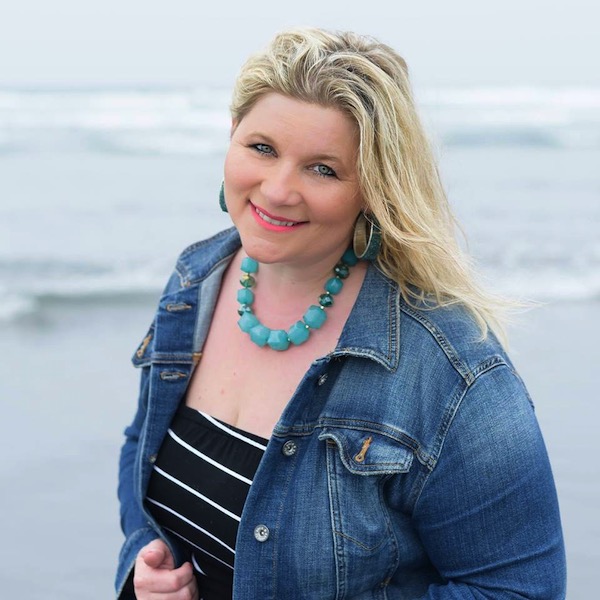 For Melony Buenger, being a philanthropist, connector, and success coach are bound together in her Christian faith.
Christian Network — building a networking community through service and prayer
Courageous Beginnings — aid to people recovering from human trafficking and domestic violence
Melony Buenger — coaching people to reach their "God-sized goals"
She didn't set out to design her work this way, but it grew that way out of difficult circumstances.
Growing a Network
The Christian Network began in a period of challenge and pain.
Melony has always been an entrepreneur. Up until about four years ago, she was working as a business coach. Her business was growing, and she was reaching success as success is generally measured.
Then disaster struck: Five people she loved died within a nine-month period: her father, her mother-in-law, a cousin, and two aunts.
It was a devastating loss that sent her into a period of intense grief. Her business kept going for a while, and then it started to slide. The experience forced her to re-evaluate what was real and important to her.
"When the fog started lifting," she said, "I wanted something different."
She went to a women's retreat, thinking she would begin to rebuild her business. She had a conversation with the speaker, but the woman could see that she was hurting and needed more time to heal. The speaker suggested the book Fasting for Spiritual Breakthrough.
Using insights from the book, Melony began praying and fasting. People who had been accustomed to come to Melony for advice now found she had no advice to give. Instead, she says, "I took the mask off. I told them I was empty and had nothing to give." Adopting a strategy of transparency, she explained where she was spiritually and what she was doing.
Her friends asked to join her. It grew into a Thursday fast, and friends from 12 states fasted at the same time. They would pray for each other and text their support to the others. "We really started seeing God move," she said.
They decided it would be good to meet in person, and that developed into a coffee chat, which turned into a monthly lunch, which grew into the Christian Network. "It became much bigger than I imagined."
Christian Network officially started three years ago and has around 50 members now. The group grew organically, without any specific focus on adding members until 2018, when in the summer they did a membership drive and grew.
Christian Network activities include a monthly luncheon, book club, Bible study, and three coffee chats per month.
The members — some business people and some not, some church-going Christians and some with a general sense that God works in the world — say they appreciate the deep and meaningful friendships they develop in the group. "People say that it feels like a family," Melony says.
Growth and Renewal
Courageous Beginnings began as an outreach arm of Christian Network. It serves local survivors of domestic abuse and human trafficking.
When a woman (mostly women) escapes from that situation, she often needs to go underground for a while. If she uses her ID, she can be traced. That leaves her without housing, without job options, with not many people she can trust.
Courageous Beginnings addresses that loss of roots by giving the women a bag of things they'll need to get started again. The Bags of Hope include basic hygiene items and toiletries, including shampoo and conditioner, lotions, and socks, along with homey necessities like a coffee cup and a new blanket. Melony wants to give them things that make them feel that someone cares about them. She wants to give them hope that they can build a new life.
Around Christmas time, they get a gift along with the bag. If they have children, each child gets a Bag of Hope as well, along with a stuffed animal, three toys, and a board game to play with the family.
Courageous Beginnings takes a group of committed volunteers to make the giving happen. It includes a big garage sale in the summer and much activity in preparation for Christmas.
Melony said people sometimes ask her why bother. Domestic abuse and human trafficking are such big problems that they can't be helped on a small scale.
But this year, only four years into the program, one of the women Courageous Beginnings first helped came back to contribute. She has a job now and a home and enough stability to give back. For Melony, that's evidence that the work she has done is worthwhile.
Melony's big goal is to have her own shelter running within five years. It's an ambitious goal, but she's making progress toward it, getting corporate partners to support the effort and a growing group of volunteers to make it happen.
Building Leaders in Every Walk of Life
She has returned to her former work of coaching to entrepreneurs and other leaders (including family leaders) to help them reach their own "God-sized goal."
Sometimes women put their dreams on hold, she says, for their families or other reasons. When the time comes to dust off that dream, Melony serves as a cheerleader for them. "I believe in it for them, until they're ready to believe in it themselves."
She leads a group coaching program called Accountability Masters. Members meet weekly for coaching to get unstuck and move to the next level.
Conclusion
As the three elements of her service grow, Melony stretches her faith in God to accomplish all things.
"There was a time in my life when I felt unlovable," Melony says. "I want to let people know that they are lovable and valuable." That thing that seems too big and impossible? It's not, she says. She sees her role as walking alongside them and believing for them until they can believe it themselves.
She warns against perfectionism.
"I've done many things," she says, "and I've done a lot of things not perfect. When we do things man's way, we think it has to look this way. But when God calls us to something, if we're doing it by faith, it might look different from what we expected."
Give yourself permission to ask for help, she says. It lets other people feel good, use their gifts, and see that they matter as well.
That sense of community flows through her conversation, and her life pursuits — whether it's building a networking group, helping women in crisis, or guiding business and spiritual leaders toward their God-sized goal, Melony sees herself as a partner, coach, teammate — with God at the center.